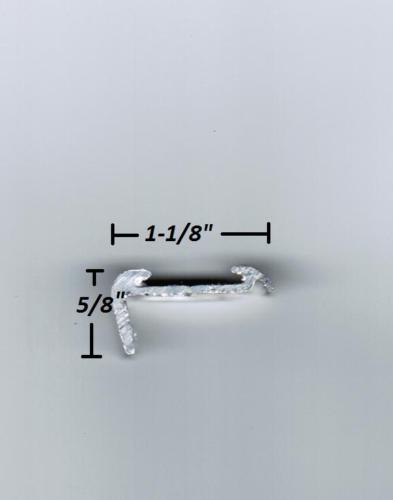 8'Roof Insert Style Roof Edge - Aluminum Trim Molding
VERY FLEXIBLE EASY TO BEND.


This style roof edge molding is designed to use with the 1" PVC insert molding that we sell in our store. For a professional looking finish on your project were the roof meets the sidewall. If you have any questions or would like help with your project design give us a call at 517-741-5000 or email at frankbear007@gmail.com I'd be happy to assist.
We use tubes to ship this product in. We will combine multi - piece orders up to 12 pieces of trim together to help save money on shipping.