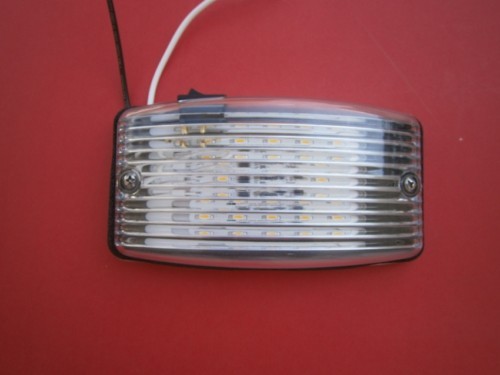 Light up the night!!!! LED 12 Volt Exterior Switched Porch Light


You are looking at a high quality Long Lasting, Low Voltage Draw, Cool Running, LED Porch Light with 12 LEDS and a built in on/off switch. Mad of durable high impact plastic with a white frame and a black switch. This light comes with a clear lens.

We use this light in the teardrop trailers that we build and find it both attractive and durable. Very easy to install.

Measurement: 5 3/4" wide x 3 1/4" tall

If you have any questions regarding your electrical project feel free to email me at frankbear007@gmail or give us a call at 517-741-5000.